Lisa Poulson, poseycorp's principal, helps innovators scale by becoming great communicators.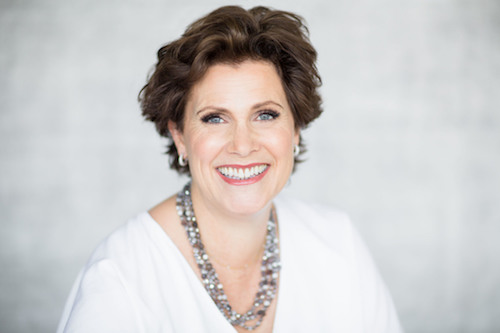 Lisa focuses on leaders who must scale fast and publicly. She pairs the principles and practices of executive coaching with 30 years experience in communications – a rare and powerful combination. She has shepherded fundamental innovations from the incubator to the global stage.
Great ideas need great messages. Lisa quickly synthesizes content to create powerful messages – the foundation of every successful communication.
Great ideas need great communicators. Lisa coaches innovators to present their best selves in the boardroom, the broadcast studio, the keynote stage and even in vital 1:1 conversations. Leaders who master communication scale their ideas, their companies and themselves.
Great leaders are great communicators. Lisa helps new and growing leaders master these powerful skills. Lisa brings empathy, candor, vision and grit to helping her clients become effective leaders and fluent evangelists.
During 30 years in communications, Lisa launched the Java technology – taking it from a lab project to an international force in software. She has built and managed communications and corporate marketing at start ups. She has driven multi-audience integrated communications programs for high stakes litigation, combining a deep understanding of persuasion with an ability to synthesize complex content and issues. She designed and built a 75 country globally unified public relations network for a Fortune 50 company. As a communications coach Lisa has served a diverse range of clients in technology, biotech, healthcare and finance – from two person start-ups to employees at multi-nationals.
Lisa lives in San Francisco and serves on the Advisory Committee of the Women's HIV Program at the University of California, San Francisco. She is an International Coach Federation certified professional coach.