Not sure how to crush your next presentation?
Persuade that difficult customer or team member?
Navigate tough questions from regulators, press, your boss?
Would expert advice help?
You can sign up right here.
You'll get the kind of specific, incisive help these clients got:
"Every time we meet you give me advice that's pragmatic and actionable.
I always leave knowing what to DO."
"Thank you for the real talk."
"The high density of information that you deliver - I love it."
"You're f***ing awesome."
Office Hours with Lisa is a monthly subscription for up to four private 1:1 Zoom meetings a month. You'll get sound counsel, then you'll take action.
The Office Hours with Lisa subscription is $1500 a month for an individual, which includes up to four 30-minute meetings a month, or $3000 a month for a team, which includes up to four 60-minute meetings a month.
Want to book just one Office Hour? Or customize a subscription that works for you? Or have a conversation with Lisa before you subscribe? Great! Send a note to inquiries@poseycorp.com.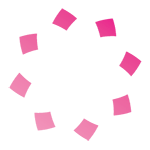 Office Hours with Lisa may be a bargain, but it is not free. If you're not ready to spend $$, that's OK! poseycorp has a ton of high-quality free content here. And a pragmatic newsletter. When you're ready to invest in advice that's customized for you, come find me!