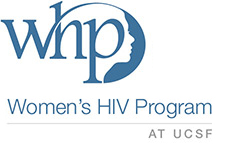 Why Evangelism Matters, Edward Machtinger, MD, Professor of Medicine and Director, Women's HIV Program, UCSF, talks to poseycorp founder Lisa Poulson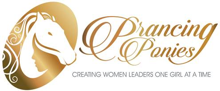 Creating Women Leaders One Girl at a Time
"Lisa is an invaluable asset to any new non-profit, especially one with a strong and unique message as Prancing Ponies Foundation 'Creating Women Leaders One Girl at a Time'. She immediately understood my message and within a day prepared me for live interviews with NBC, CBS, ABC, Bloomberg, and San Francisco Chronicle – all covering my first fundraising rally! She was there for me when I needed to just review talking points prior to my interviews which provided me the confidence to eloquently speak about our mission and goals in my first live studio recording session with NBC. Her work proved so valuable, I even had her media train the spokes girl for my foundation in preparation for our donor video and live radio interview with KCBS – she even provided supportive statistics to quote! I know the huge success of Prancing Ponies Foundation is credited to my ability to convey a message no one has ever heard….Powerful Women, Driving Powerful Cars, Empowering Girls! If you are not using poseycorp, you need to rethink your media and messaging strategy. Period."
To donate to Prancing Ponies Foundation, visit www.prancingponies.com
Chanterria McGilbra, MBA
Executive Director
Prancing Ponies Foundation
Prancing Ponies Rally
Prancing Ponies Car Show

"Lisa is the best executive coach and speaking trainer I've worked with. She's both sharp enough to keep up with our most brilliant minds and extremely thoughtful in how she delivers advice."
poseycorp loves Upwork! Here's our story:
Upwork's vision is to connect businesses with great talent to work without limits. The Upwork story begins over a decade ago, when the tech lead of a Silicon Valley startup realized his close friend in Athens would be perfect for a web project. The two friends created a new web-based platform that became the foundation of Upwork — the world's leading freelancing website. Upwork makes it fast, simple, and cost-effective for businesses to find, hire, work with, and pay the best professionals anywhere, any time. Upwork freelancers earn more than $1 billion via the site each year.
poseycorp exists to help innovators become great communicators – internally and externally. Upwork's own team is distributed around the world. Their new leadership knew that a global team makes strong internal communication both more important and more challenging, so Shoshana Deutschkron, Upwork's VP of Communications, reached out to poseycorp!
Lisa coaches Upwork's leadership team before significant internal events, not just on presentation techniques, but on the powerful messages to convey Upwork's global mission. Since Upwork and poseycorp have started working together positive feedback from team members has increased significantly.
"Lisa is the best executive coach and speaking trainer I've worked with. She helped strengthen our internal communications following a relaunch and leadership change. She's both sharp enough to keep up with our most brilliant minds and extremely thoughtful in how she delivers advice," says Shoshana Deutschkron, VP Communications at Upwork. "Plus she has incredible experience working with tech luminaries that she draws upon to coach our team. One of Lisa's superpowers is understanding each individual's mindset. It's also important to mention that Lisa is lots of fun!"
"This leadership team has such a wonderful mission. They are creative, energetic and focused every day on helping people all over the world find great work," said Lisa Poulson, poseycorp founder. "Best of all, every person I've met at Upwork is open to learning, which is vital if you want to become a great communicator. I simply love partnering with Upwork!"

"Getting out of my own way"
"It's amazing how getting out of one's own way and changing habits can be so hard. For years I kept a running list of new habits to adopt and more positive ways of thinking.
The decision to work with Lisa was easy – she understands my world and the challenges in it, which is so important.
My experience with Lisa as a coach was amazing. I walked away with new ways of working and thinking. I was empowered to help myself and those around me. What I appreciate most about Lisa is her approach – she perfectly balanced caring and toughness to keep me learning and growing!
Would I recommend Lisa? Absolutely! In a heartbeat! Will I work with Lisa again? Absolutely! Coaching is an ongoing process, not a destination.
Lisa, thank you."
Kristian Schwartz
Founder, Partner
The Montgomery Group