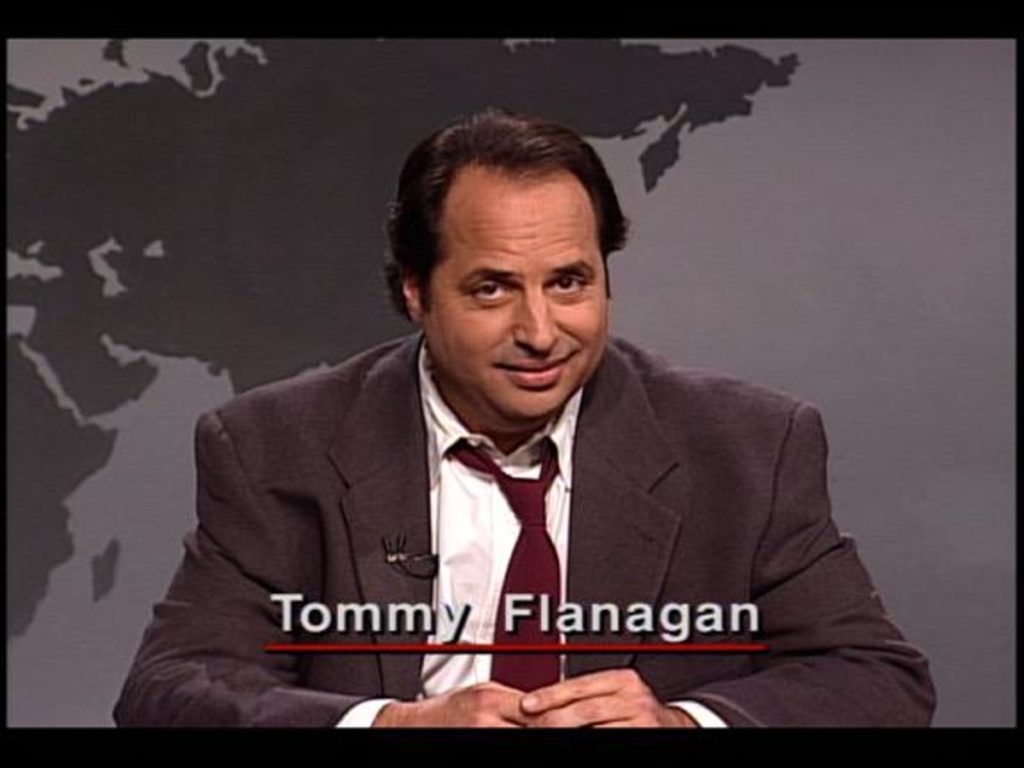 Wanna look shifty and nervous on camera? That's super easy. Just avert your eyes. When you don't make eye contact with whoever you're speaking to (either on CNBC or in your team meeting) you look like you're hiding something. 
Let's say you're doing a media interview and you get a tough question from a reporter. Whether you are live on CNN or just doing a FaceTime for a small blog, what you do with your eyes will speak louder than your words. 
In fact, when you get a tough question, your body language and tone matter even more than your words. Most reporters know that when they ask tough questions they are going to get sanitized answers vetted by PR and legal. But they ask them anyway. Why? To read your face. A grimace or a look away says "We have a huge problem that I can't deal with!" A forthright smile and calm tone say, "We're dealing with this and we'll tell you more when we're ready, thank you." 
Image: Saturday Night Live
poseyblog is short. On purpose! You can always get more depth and resources in poseycorp's newsletter – subscribe here.
Your business must scale, and you must scale with it. Great communicators create the change they want to see in the world. poseycorp helps innovators build powerful messages and the skill to deliver them so they can break through the noise and be heard! Click here to receive pragmatic communications advice in your inbox every month.