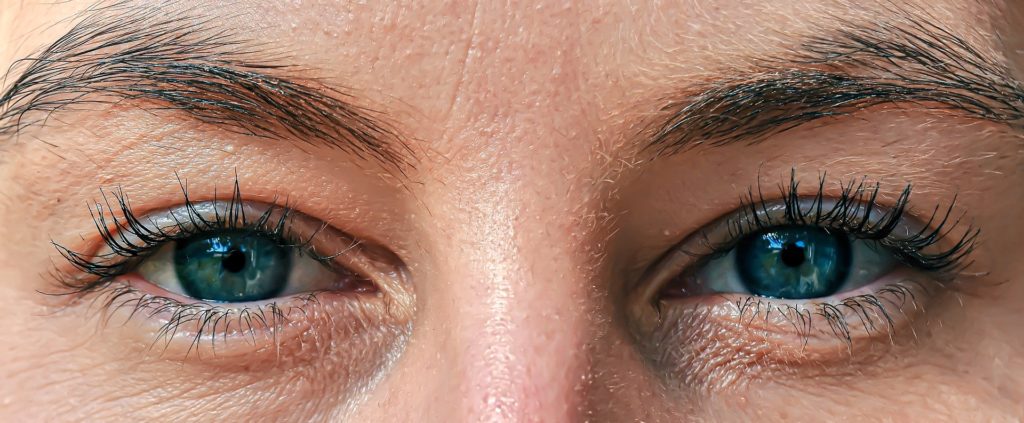 poseyblog is trying something new in 2020 – we're keeping posts under 1300 characters. You can always get more depth and resources in poseycorp's newsletter – subscribe here! 
We're navigating through a global public health and economic crisis together. Relevance and empathy are your superpowers as communicators now. Please, bring solutions to your audiences – relevant solutions to immediate problems! 
What's the best way to demonstrate empathy? With your eyes. 
Let's get tactical. Presuming you're doing your talk from home, you'll deliver it into the laptop camera that's about 12 – 18" from your face. Your audience will follow your eyes and facial expressions carefully. If your eyes wander, so will their attention. 
Test your camera setup in advance and rehearse with it. Train your eyes into and through the camera toward your audience. Envision that you're speaking to one person, one person you know and care about. It may help to put a picture of that person right above your laptop camera. 
If you do get to a studio, you'll mostly likely be speaking straight into a camera. Bring someone into the studio to stand right next to the camera. Or, imagine your favorite customers. Deliver the talk to them. 
Warm, empathetic eye contact is essential, because what your eyes say on camera matters a whole lot more than the words that come out of your mouth!
Your business must scale, and you must scale with it. Great communicators create the change they want to see in the world. poseycorp helps innovators build powerful messages and the skill to deliver them so they can break through the noise and be heard! Click here to receive pragmatic communications advice in your inbox every month.
Image: Pixabay.com